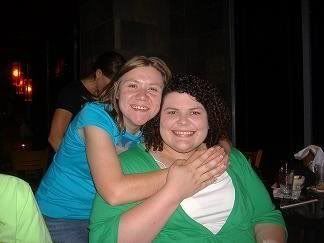 As some of you know, my best friend of eleven years, Bobbette, is facing a kidney transplant. This her not her first organ transplant. She received a liver transplant at the age of 3. Her parents were told that she MIGHT live to be 7. She is now 30. Unfortunately, the medications she has taken during her lifetime to keep her liver functioning have destroyed her kidneys.
We are now beginning the search for a kidney donor for Bobbette. A living donor is her best option. A kidney from a living donor will last twice as long as one from a cadaver. With this being said, we were also informed that at her young age, this will be one of two kidney transplants that she will be facing in her lifetime. A kidney transplant is only a method of treating kidney disease, not a cure. We were told by Margot Chaffin, RN, BSN (Bobbette's transplant coordinator at Vanderbilt) to "open the gates," to ANY and ALL potential donors. The best way I know how to do that is word of mouth. And those of you who know me know that I have a very loud mouth when I need to get a point across.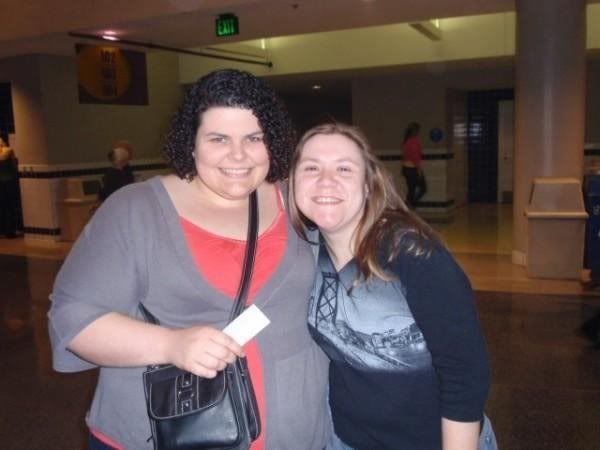 While we do not have all of the criteria for a potential donor, I'm going to give an overview of what was explained to her. Any questions you have after that, her sister, Annette, will be happy to assist with at the following email address:
Donate4JBM@gmail.com
. She will probably be referring you to Vanderbilt University Medical Center's toll free # for donors: 1-866-748-1491 (you will pick option 3).
DONORS HAVE NO FINANCIAL RESPONSIBILITY. THE RECIPIENT'S INSURANCE & FEDERAL GRANTS TAKE CARE OF A DONOR'S TESTING,SURGERY TRANSPORTATION, LODGING, EVEN FOOD ALLOWANCE IF NECESSARY...PLEASE KEEP READING.
BASIC CRITERIA FOR POSSIBLE DONORS:
1. You must not be on medication for high blood pressure.
2. Cannot have any heart conditions.
3. Cannot have been treated for any type of cancer within the past 2 years. If you have had radiation or chemo, you are ruled out.
4. Must have a BMI (Body Mass Index) of 35% or less.
5. Cannot have diabetes.
6. If you are A or O blood type (+ or - doesn't matter), you can donate a kidney or blood. If you are NOT an A or O type, you can still help Bobbette. If you truly want to be a donor,then get tested to see if you match another recipient on the kidney waiting list. If you are a match for someone higher on the list, Vanderbilt participates in the nation wide swap program. Bobbette would move into their spot on the list. Example: Bobbette is #150 on the waiting list (it's hypothetical, don't know the actual #) but you get tested, match #75, donate to them, then Bobbette moves up to #75.
IF YOU ARE INTERESTED IN BECOMING A POSSIBLE DONOR FOR JANIS BOBBETTE MILLER THEN PLEASE CALL THE VANDERBILT KIDNEY TRANSPLANT TEAM TOLL FREE AT 1-866-748-1491 OPTION 3.
***YOU ARE NOT OBLIGATED IN ANY WAY BY CALLING THE NUMBER IT IS FOR INFORMATION AND COMPLETELY CONFIDENTIAL.
Annette has set up a Caring Bridge site to give people that may not know Bobbette more information on her and this medical journey.You can follow her progress and show your support.Visit the website in two easy ways:
1. Visit her CaringBridge website by clicking the link below.
http://www.caringbridge.org/visit/janisbobbettemiller
OR
2. Enter the website name, janisbobbettemiller, at
www.CaringBridge.org
When you visit you'll be asked to log in because she has chosen to keep the site private.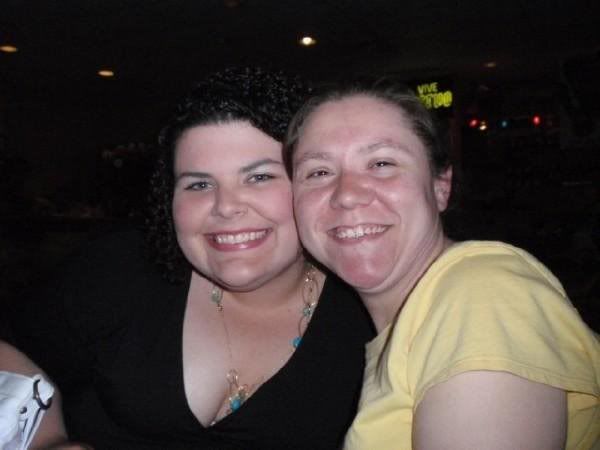 Let me take a minute for some personal thoughts: Bobbette has been my best friend for 11 years. When I first moved to Nashville, she was the only person I knew. We have been on many road trips together, lived together, and made so many memories that are priceless to me. We have spent holidays and birthdays with each other's families. She has taught me more about forgiveness and love and grace than almost anyone else in this world. She has held me on the floor while I cried, laughed hysterically with me, and held my hand through a lot of life's ups and downs. She is one of the strongest people I know, and I will fight for her life in any way possible.
Thank you for taking the time to read this and, hopefully, pass it on.